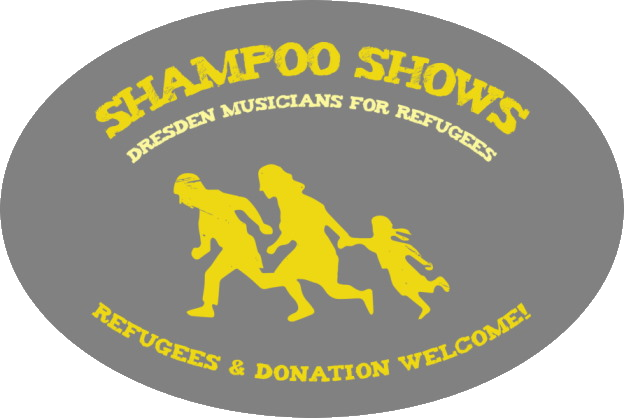 FESTIVALKONZERT mit den Shampoo Shows
Unter dem Namen SHAMPOO SHOWS spielen Dresdner Musiker*innen seit 2015 Benefizkonzerte zugunsten von Vereinen, welche sich für Geflüchtete einsetzen. Zusammen mit dem MOVE IT! Filmfestival wird an diesem Abend das 15jährige Bestehen des Festivals gefeiert. Die Erlöse des Abends gehen anschließend an das Projekt MEDEA INTERNATIONAL des FMGZ MEDEA e.V.
Since 2015 a loose group of musicians from Dresden plays benefit concerts labeled as SHAMPOO SHOWS for organisations commited to refugees. Tonight they will celebrate the 15th edition of MOVE IT! Film Festival with us, all fees will be donated to MEDEA INTERNATIONAL, a project of FMGZ MEDEA e.V.