Retrospective 2021
Stop it

17. MOVE IT! Filmfestival 2021
04. -10. November 2021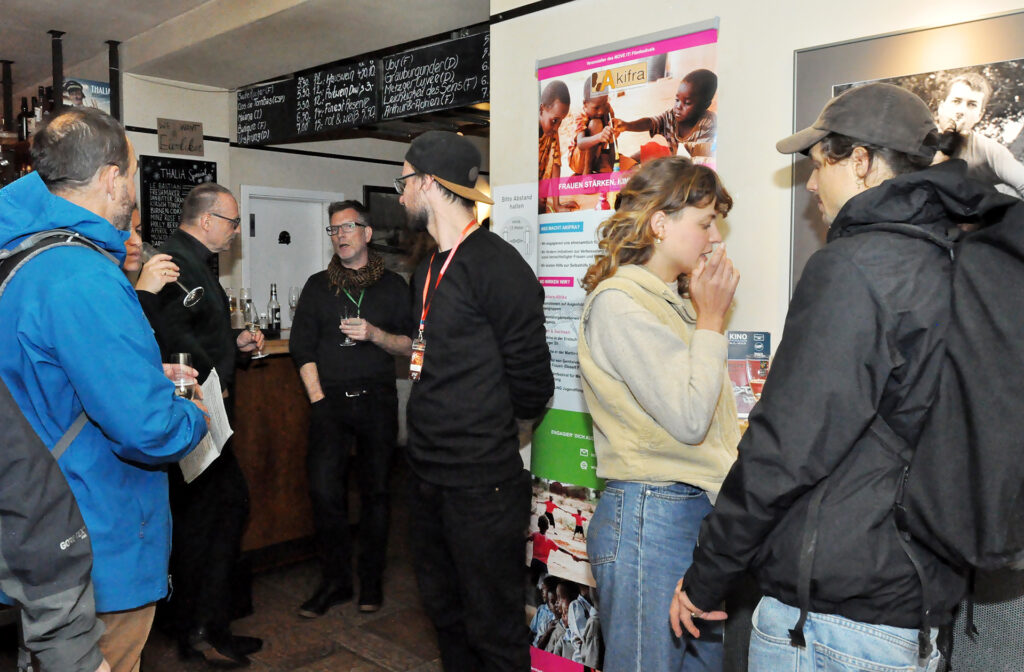 GEWINNER 2021/Winner 2021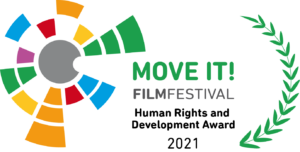 Nothing but the sun
(Schweiz, Paraguay 2020, 75 min)
von ARAMI ULLÒN
Mateo Sobode Chiqueno, der mit den Folgen einer gewaltsamen Entwurzelung konfrontiert ist, nimmt seit den siebziger Jahren Geschichten, Lieder und Zeugnisse seines Ayoreo-Volkes auf. In dem Versuch, Fragmente einer verschwindenden Kultur zu bewahren, wandert Mateo durch Gemeinden in der trockenen und trostlosen paraguayischen Chaco-Region und nimmt auf Kassetten die Erfahrungen anderer Ayoreo auf, die wie er in den weiten Wäldern geboren wurden, frei und nomadisch, ohne jeglichen Kontakt zur weißen Zivilisation, bis religiöse Missionare sie zwangen, ihr angestammtes Gebiet, ihre Lebensgrundlage, ihren Glauben und ihre Heimat aufzugeben.
Die Filmemacherin Arami Ullón, lebt und arbeitet in Paraguay und in der Schweiz. Ihre Karriere begann sie mit Werbespots und experimentellen Kurzfilmen. 2000/2001 studierte sie Film mit einem Stipendium der Boston Film and Video Foundation.
Ihr persönlichster Dokumentarfilm EL TIEMPO NUBLADO (2014), der die Geschichte ihrer schwer erkrankten Mutter erzählt, wurde 2014 mit dem Regard Neuf für den besten Erstlingsfilm bei der Visions du Réel ausgezeichnet und als erster paraguayischen Beitrag für den Oscar nominiert (2016). Ihr zweiter Dokumentarfilm NOTHING BUT THE SUN (2020) war der Eröffnungsfilm auf dem IDFA 2020.
Nothing but the sun
(Switzerland, Paraguay 2020, 75 min)
by ARAMI ULLÒN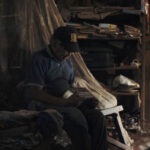 Mateo Sobode Chiqueno, facing the consequences of violent uprooting, has been recording stories, songs and testimonies of his Ayoreo people since the 1970s. In an attempt to preserve fragments of a disappearing culture, Mateo wanders through communities in the arid and desolate Paraguayan Chaco region, recording on cassette tapes the experiences of other Ayoreo who, like him, were born in the vast forests, free and nomadic, without any contact with white civilization until religious missionaries forced them to abandon their ancestral territory, their livelihood, their faith and their homeland.
Filmmaker Arami Ullón lives and works in Paraguay and Switzerland. She started her career with commercials and experimental short films. In 2000/2001, she studied film with a scholarship from the Boston Film and Video Foundation.
Her most personal documentary EL TIEMPO NUBLADO (2014), which tells the story of her seriously ill mother, won the Regard Neuf for Best First Feature at Visions du Réel in 2014 and was the first Paraguayan contribution to be nominated for an Oscar (2016). Her second documentary NOTHING BUT THE SUN (2020) was the opening film at IDFA 2020.
gestiftet von / donated by

BALOLÉ
(Frankreich, Burkina Faso 2019, 65min)
von CHLOÉ BORO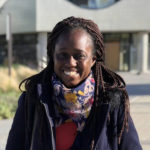 In einem Steinbruch in Ouagadougou, der Hauptstadt von Burkina Faso, brechen rund 2.500 Männer,  Frauen und Kinder den ganzen Tag lang Steine. Nicht alles, was glänzt, ist Gold in Balolé, dem Goldenen Wolf. Die Zwischenhändler nehmen den meisten Gewinn ein und die Arbeiter*innen bekommen nur einen niedrigen Lohn. Dennoch herrscht in diesem offenherzigen Porträt von Menschen, die sich weigern, an den Rand gedrängt zu werden, ein ansteckender Optimismus.
Chloé Aïcha Boro ist in Ouagadougou, Burkina Faso, aufgewachsen, lebt aber seit 2010 in Frankreich. AïchaBoro studierte moderne Literatur, bevor sie eine Karriere im Printjournalismus begann. Sie ist Autorin und Regisseurin von Dokumentarfilmen, die zahlreiche internationale Preise gewonnen haben. Nachdem sie mit mehreren burkinischen Zeitschriften und Zeitungen (La voix du Sahel, Le Marabout) zusammengearbeitet hatte, engagierte sie sich nach und nach im audiovisuellen Sektor. Auf ihren ersten Film, den Kurzdokumentarfilm "Sur les traces de Salimata" (2012), folgte der feature-length Dokumentarfilm "Farafin Ko" (2014). Sie führte Regie bei "France-Aurevoir, Le Nouveau Commerce Triangulaire" (2017) , der beim Festival international de cinéma Vues d'Afrique in Montreal als bester Dokumentarfilm ausgezeichnet wurde. "Balolé, der Goldene Wolf" (2019) ist ihr dritter feature-length Dokumentarfilm.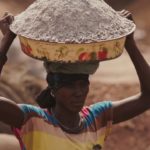 BALOLÉ
(France, Burkina Faso 2019, 65min)
by CHLOÉ BORO
In a quarry in Ouagadougou, the capital of Burkina Faso, around 2,500 men, women and children break stones all day long. Not all that glitters is gold in Balolé, the Golden Wolf. The middlemen take most of the profits and the workers only get a low wage. Yet there is an infectious optimism in this open-hearted portrait of people who refuse to be marginalized.
Chloé Aïcha Boro grew up in Ouagadougou, Burkina Faso, but has been living in France since 2010. Aïcha Boro studied modern literature before starting a career in print journalism. She is a writer and director of documentary films that have won numerous international awards. After collaborating with several Burkinabemagazines and newspapers (La voix du Sahel, Le Marabout), she gradually became involved in the audiovisual sector. Her first film, the short documentary "Sur les traces de Salimata"(2012), was followed bythe feature-length documentary, "Farafin Ko"(2014). Since then, she has directed "France-Aurevoir, Le Nouveau Commerce Triangulaire"(2017), which was named Best Documentary at Montreal's Festival international de cinéma Vues d'Afrique. "Balolé, the Golden Wolf"(2019) is her third feature-length documentary