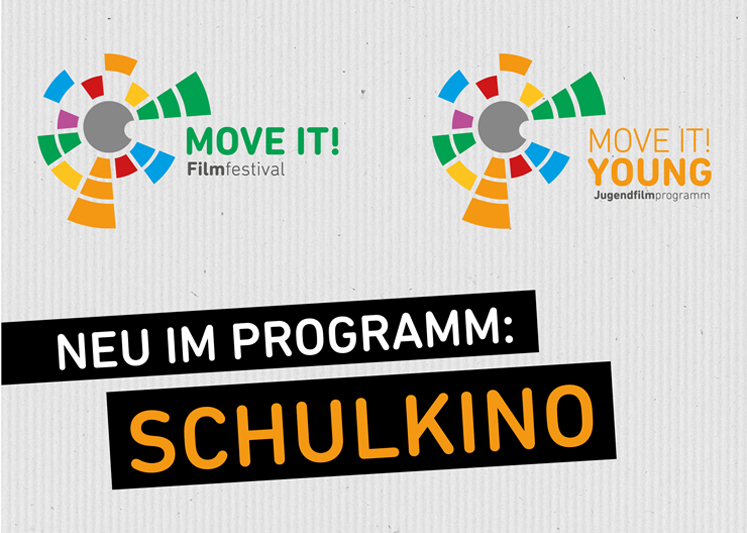 Das MOVE IT! Filmfestival bietet dieses Jahr erstmals ausgewählte Dokumentarfilme der aktuellen Festivalausgabe 2022 für Schüler*innen ab Klasse 6 vom Mo, 7. bis Mi, 9. November in den Vormittagsstunden an. Die Filmauswahl umfasst internationale, künstlerische Dokumentarfilme, die sich mit aktuellen Menschenrechtsthemen beschäftigen, welche den sächsichen Lehrplan bedienen und so in den Unterricht eingebunden werden können.
Der zeitliche Rahmen der einzelnen Vorstellungen beträgt je nach Filmlänge zwischen 120 und 150 Minuten inklusive Filmgespräch.
Veranstaltungsort ist das Thalia Kino in der Dresdner Neustadt.
Eintritt: 3,- € pro Schüler*in, Begleitpersonen sind frei.
Individuelle Gruppenbuchungen unter uta.quietzsch@moveit-festival.de .
Unser Filmangebot:
Move It! YOUNG Schulkinoprogramm 2022 zum Download
For the first time this year the MOVE IT! Film Festival is offering selected documentaries from the current 2022 festival edition for pupils from grade 6 upwards from Mon, 7 to Wed, 9 November in the morning hours. The selection of films includes international, artistic documentaries that deal with current human rights issues, which are in line with the Saxon curriculum and can be integrated into lessons.
The time frame of the individual screenings is between 120 and 150 minutes, depending on the length of the film, including a film discussion.
The venue is the Thalia Kino in Dresden's Neustadt district.
Admission: €3 per pupil, accompanying persons are free.
Individual group bookings at uta.quietzsch@moveit-festival.de .
Our film offer: