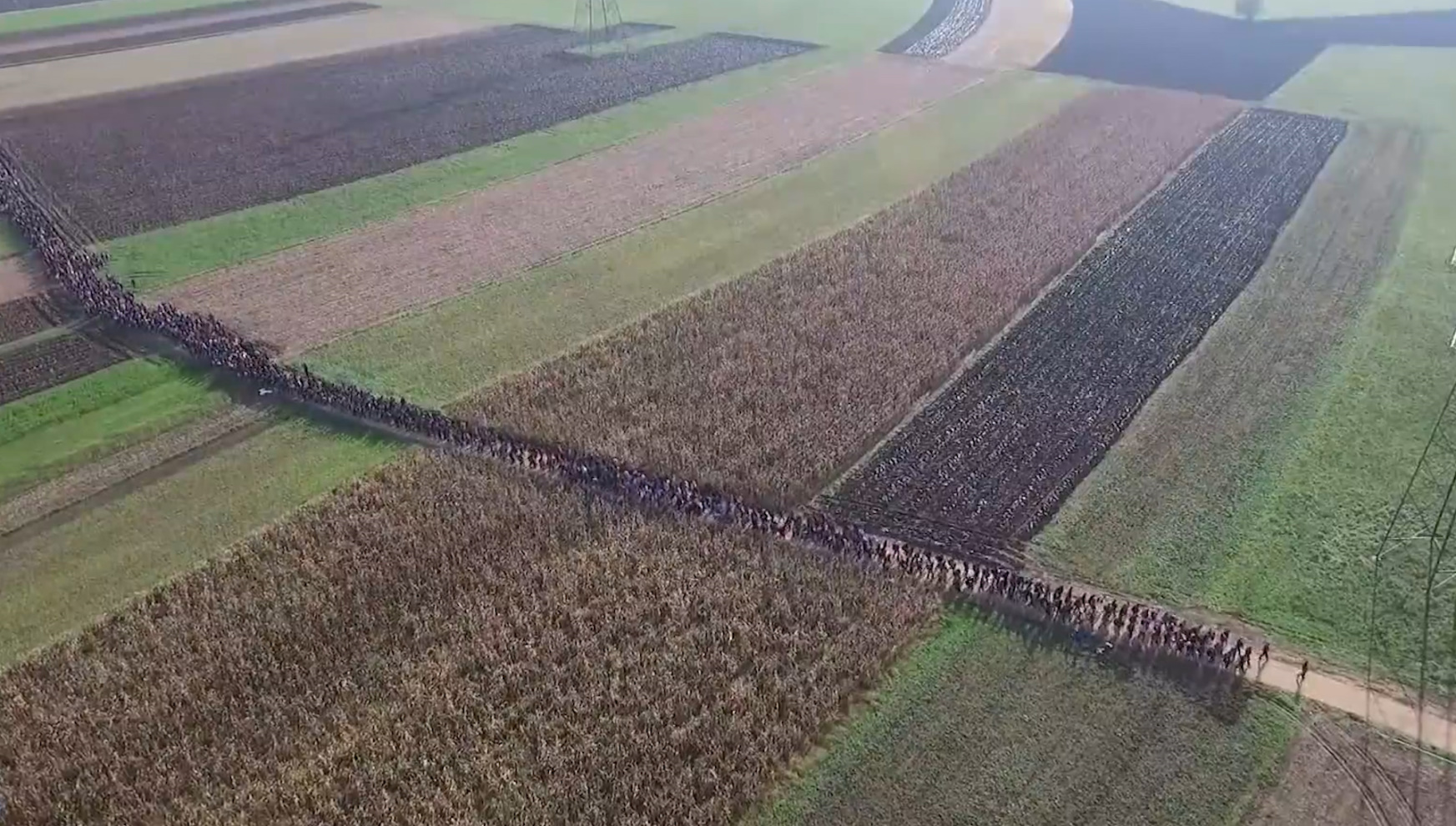 MONITORING MIGRATION – Kurzfilmprogramm des Filmfest Dresden
Migration ist ein Thema, welches das menschliche Zusammenleben in weltweitem Maßstab herausfordert. Der Kurzfilm – egal ob dokumentarisch oder fiktional – kann dem Themenkomplex neue Perspektiven abgewinnen und nimmt diese Chance wahr. Daher freuen wir uns auf einen Kurzfilmabend kurartiert und moderiert durch das Filmfest Dresden.
MONITORING MIGRATION –
Kurzfilmprogramm des Filmfest Dresden auf dem 17. MOVE IT! Filmfestival 2021
EUPHRAT | Germany, 2020, Documentary, 3:10 | Jelena Ilic
MINDEN RENDBEN | Germany, 2018, Fiction, 13:00 | Borbála Nagy
THE MIGRATING IMAGE | Denmark, 2018, Documentary/Experimental, 28:36 | Stefan Kruse Jørgensen
MAYDAY RELAY | Germany, 2016, Fiction, 14:30 | Florian Tscharf
THE OUTLANDER | Austria, Bulgaria, Portugal, 2018, Animation/Documentary, 5:00 | Ani Antonova
Gesamtspielzeit: ca. 60 min, moderiert von Sven Pötting (FFDD)
Migration is an issue that challenges human coexistence on a global scale. Short films – whether documentary or fictional – can bring new perspectives to this complex topic. Therefore we are looking forward to a short film evening curated and moderated by the International Short Film Festival Dresden.
MONITORING MIGRATION –
Short film programm of International Short Film Festival Dresden for 17th MOVE IT! Filmfestival 2021
EUPHRAT | Germany, 2020, Documentary, 3:10 | Jelena Ilic
MINDEN RENDBEN | Germany, 2018, Fiction, 13:00 | Borbála Nagy
THE MIGRATING IMAGE | Denmark, 2018, Documentary/Experimental, 28:36 | Stefan Kruse Jørgensen
MAYDAY RELAY | Germany, 2016, Fiction, 14:30 | Florian Tscharf
THE OUTLANDER | Austria, Bulgaria, Portugal, 2018, Animation/Documentary, 5:00 | Ani Antonova
total playing time: approx 60 min, moderated by Sven Pötting (FFDD)